Investing is an important aspect of personal finance that can help individuals build wealth over time. However, the world of investing can be overwhelming for many, with a seemingly endless array of investment options and strategies to choose from. Fortunately, investment apps have made it easier than ever to invest your money, even if you're a beginner.
In this article, we'll be taking a look at the five best investment apps of 2023. These apps have been chosen based on their user-friendly interfaces, low fees, and the variety of investment options they offer. Whether you're looking to invest in stocks, ETFs, or even cryptocurrency, there's an app on this list that will suit your needs.
We'll provide a brief overview of each app, discussing its features and what sets them apart from the competition. Additionally, we'll discuss the pros and cons of each app, so you can make an informed decision about which app to use.
By the end of this article, you'll have a better understanding of the top investment apps available in 2023, and you'll be well on your way to investing your money in a way that suits your financial goals and risk tolerance.
What are the Best Investment apps?
1. Robinhood.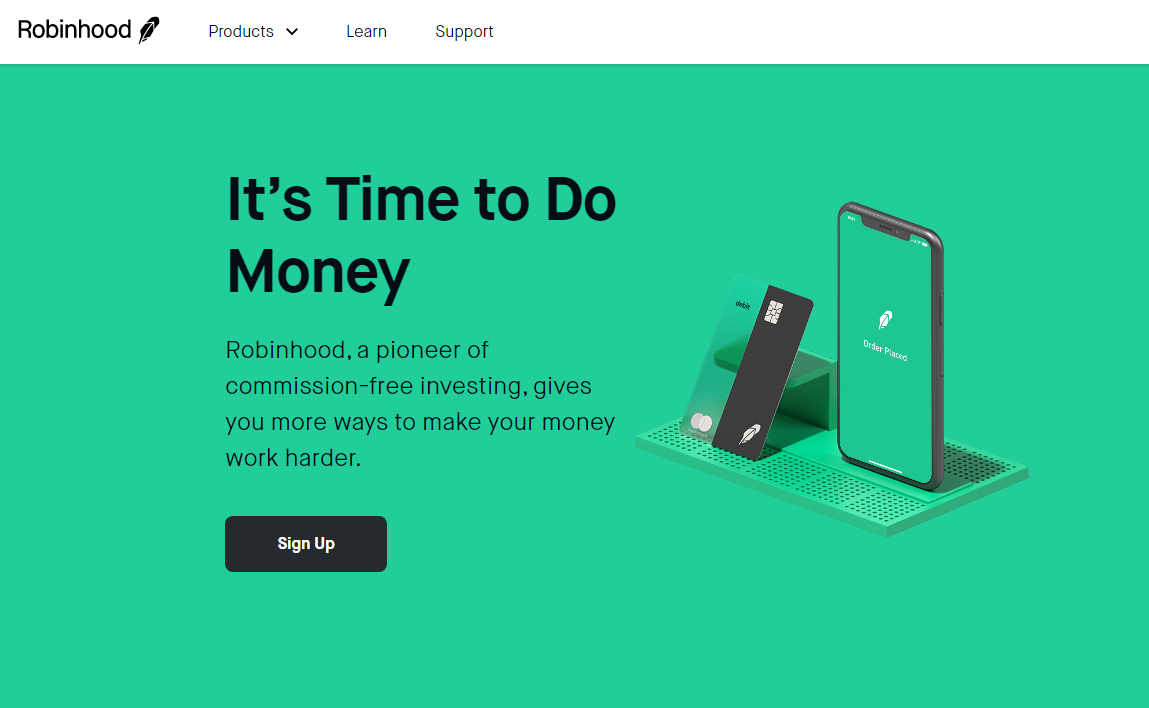 I am proud to say this is one of the very few that I like and use, and if you are not familiar with what Robinhood is yet because hopefully, you should already know this but if you don't here's what Robinhood is:
They're basically just a stock trading app that allows you to trade stocks, ETFs, bonds, and even cryptocurrencies entirely for free.
I've used Robinhood myself over the last three years just to buy and sell a few things on the side for fun and honestly, I've been pretty happy with the experience.
The fact they don't charge you any fees is awesome but it's a very easy app to navigate and I think I would be perfect for beginners.
Of course, by now you might be wondering to yourself If Robinhood is free how do they make their money?
Well, they make their money from their premium services like Robinhood Gold, which allows margin trading for $5.00 per month, they also make money from interest on your cash deposits like pretty much any other bank or financial service out there.
Even though I love the app there are a few downsides that I like to mention:
Their customer service lacking anytime you might have a potential issue
You're not able to purchase what's called fractional shares
Robinhood does not offer dividend reinvestment
Robinhood does not have any retirement accounts
If you are trading with smaller dollar amounts, you're just starting out and you just want to get your feet wet by buying and selling stocks, or even if you are someone advanced trader who just wants to buy and sell stocks without paying any commissions, then I would definitely recommend Robinhood, and this would be one of my top investment apps.
Вебулл is a free stock trading app. It offers commission-free trading for over 5,000 U.S. stocks and ETFs with no charges to open or maintain an account 
It is very similar to Robinhood in the sense that they allow commission-free stock trading so really on the surface they're very much alike. Plus they will give you free stock when you sign up and fund your account.
But I would say where Webull really pulls ahead and separates itself from Robinhood it's within its stock analysis and charts. I would say Robinhood is really good for beginner investors who really just want the basics of buying and selling stocks. But once you get more advanced I would say Webull offers you so much in terms of their analytics.
Also, Webull processes its stock trades a little bit faster than Robinhood, which could be an advantage for people who buy and sell stocks on the same day.
The good thing about Webull is that they give you free stock valued up to $1600 when you open and fund a Webull brokerage account.
3. M1 Finance.
M1 Finance is an investment app that allows users to create custom portfolios, automate their investments, and buy fractional shares of stocks and ETFs. The app is known for its user-friendly interface and low fees.
One of the key features of M1 Finance is its "pie" system, which allows users to create a custom portfolio by selecting stocks, ETFs, and other investments to add to their portfolio. Users can choose from pre-made pies created by M1 Finance, or create their own custom pies. Once a pie is created, users can allocate a certain percentage of their portfolio to each investment in the pie.
Another feature that sets M1 Finance apart from other investment apps is its automation options. Users can set up automatic investments on a schedule of their choosing, and the app will automatically invest their money into their chosen investments. Additionally, M1 Finance offers a feature called "Dynamic Rebalancing," which automatically rebalances a user's portfolio to maintain the desired asset allocation.
M1 Finance also offers fractional shares, which allows users to invest in expensive stocks and ETFs that they might not be able to afford to buy whole shares of. This makes it easier for users to diversify their portfolios and invest in a wider range of investments.
When it comes to fees, M1 Finance is very competitive. There are no trading or account fees, and users can trade stocks and ETFs for free. The app makes money through margin lending and interest on uninvested cash.
4. Желуди.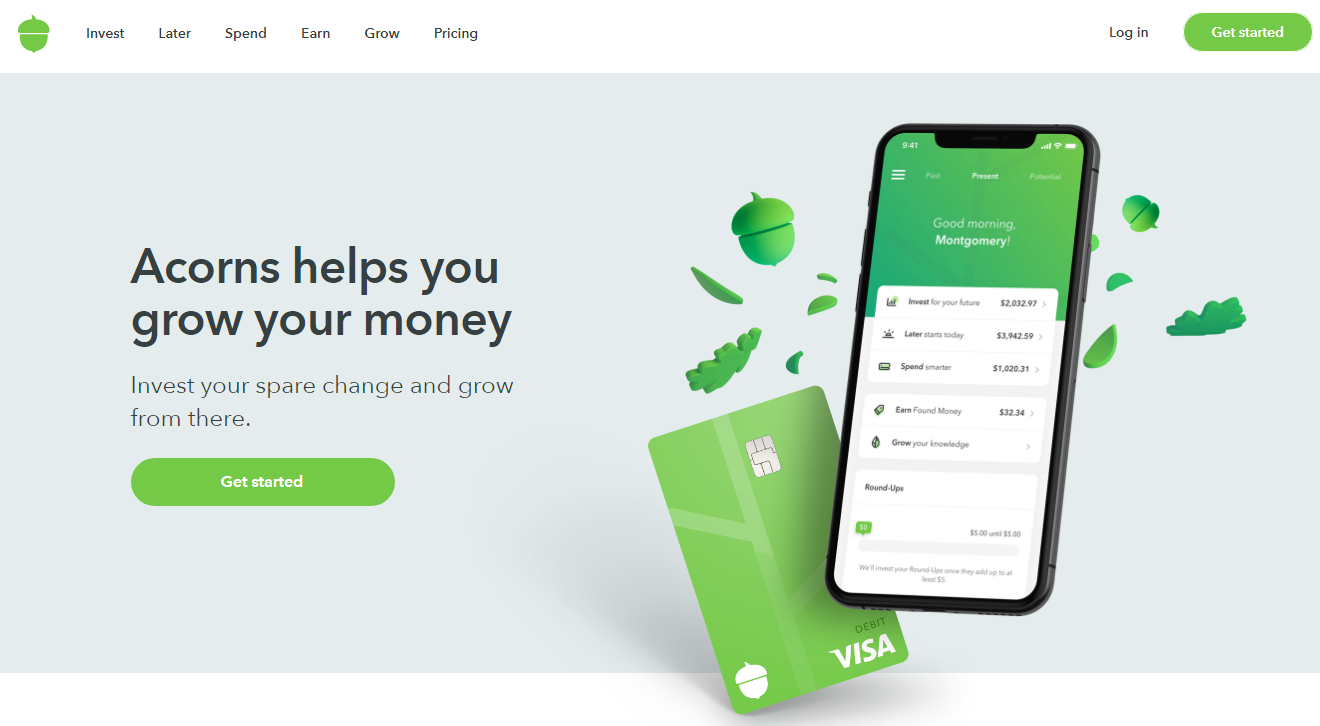 Acorns is an app that helps automate your investment and I would say in my opinion their most notable feature is within their roundup services, which basically lets you round up the purchase of everything you spent money on up to the nearest dollar and then gives you the option to multiply that by 2X, 3X…10X and it will automatically reinvest that amount for you.
They also give you the option to set up recurring investments on a daily, weekly, or monthly basis, and again the entire purpose of this it's really just to help you automate recurring and consistent investments over time.
Their basic service starts at $1 per month which gives you access to their automated investing where they round up the charge and they invest the difference.
However, the downside to this is that the $1 per month charge heavily eats into your profits if you only have like a few hundred dollars invested.
5. Fundrise.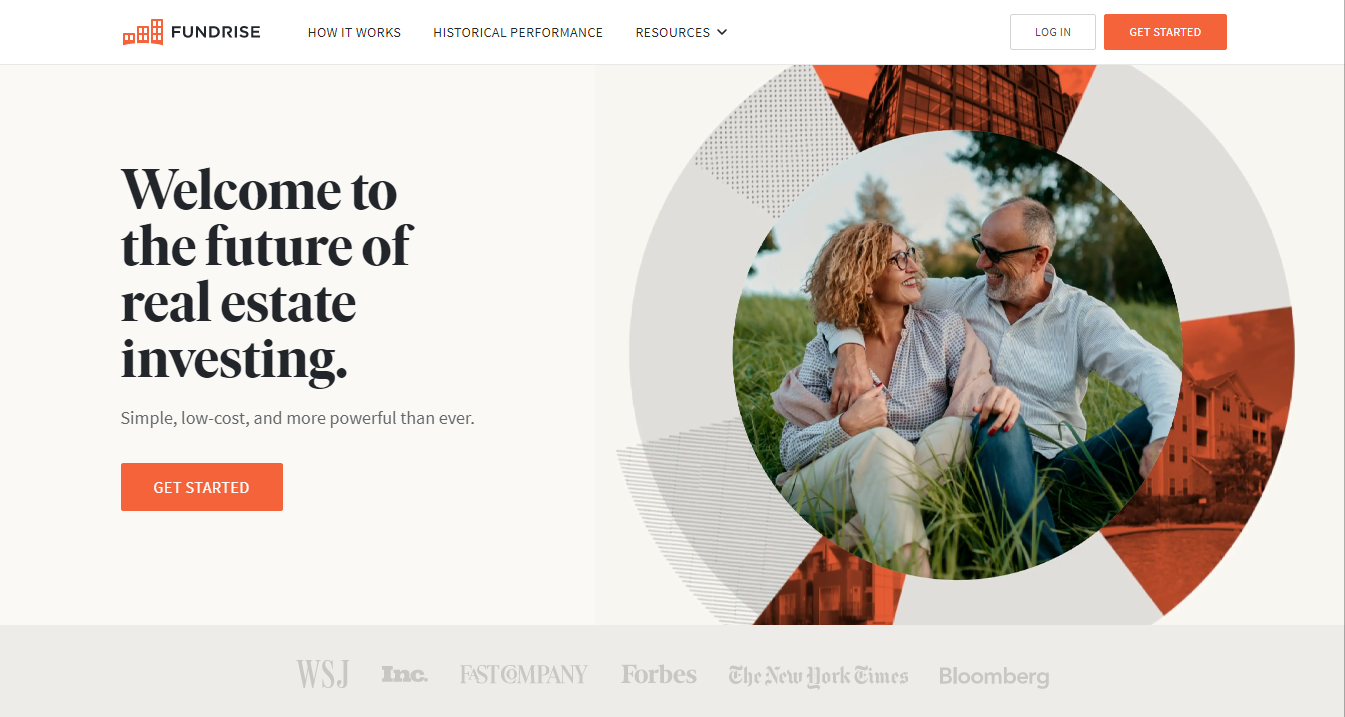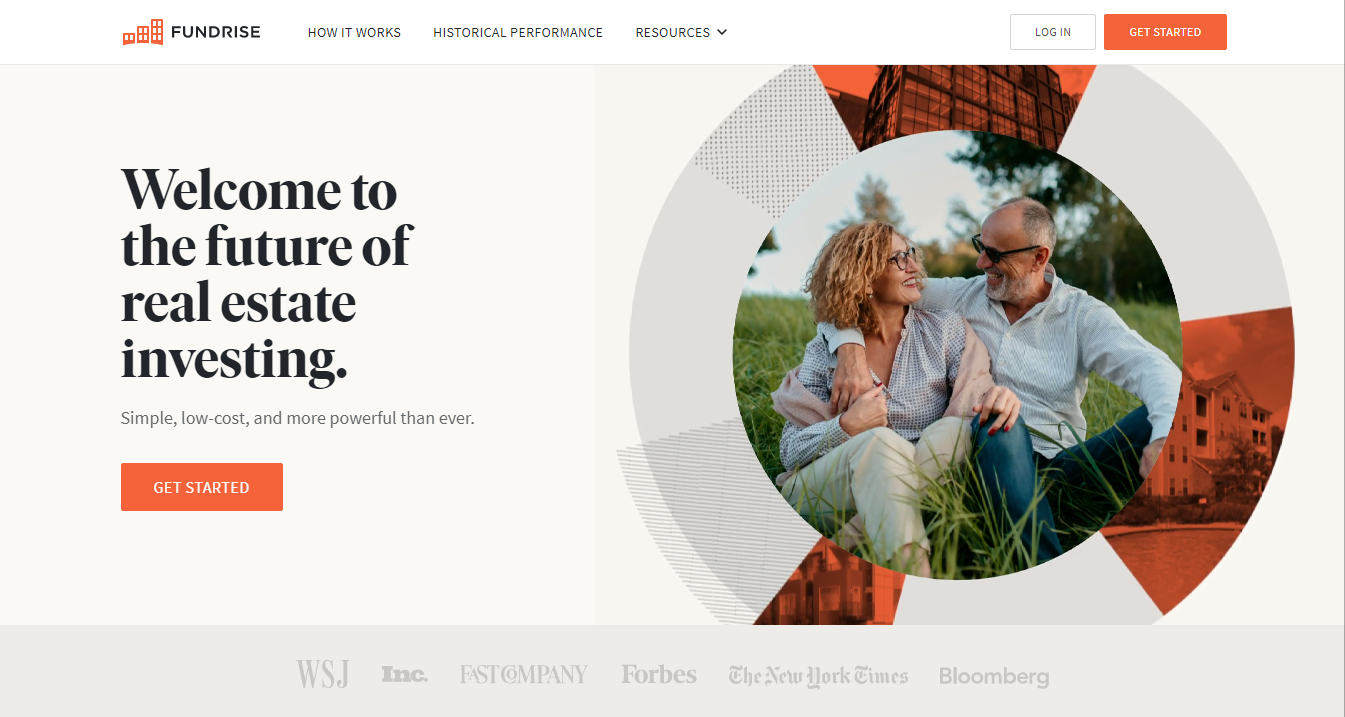 Fundrise is essentially an online investment app that allows you to invest in commercial real estate passively.
Everyone knows that real estate is an important part of a balanced investment portfolio. So if you want to invest in real estate but you don't have enough money to buy a property, you lack the experience and knowledge, or don't have the time to manage a rental property. feel free to check out Fundrise.
Using this app, you can invest a relatively small amount, and take part in large-scale residential and commercial real estate projects that you otherwise would have no ability to jump in on.
Заключительные мысли
In the end, I just wanna say that all the investment Apps listed above are great. But as always take your time to understand what you are investing in first, and why are you investing in the first place. I have listed below some blog posts that will help in your investing journey.
Feel free to tell us in the comments, Which investing app are you going to use and why?