Social media has become an indispensable part of our lives, and businesses are increasingly turning to social media marketing to reach their target audience. If you have a passion for social media and are looking to start your own business, starting a social media marketing agency could be an excellent opportunity for you.
But, like any business, starting a social media marketing agency requires careful planning and execution. From defining your niche to building your team and getting clients, there are several essential steps that you need to take to launch a successful social media marketing agency.
In this article, we will take a closer look at the key steps involved in starting a social media marketing agency. We'll cover everything from identifying your target market and niche to developing a business plan, building your team, and getting clients.
Pros & Cons of Starting a Social Media Marketing Agency
As with anything in life, there are pros and cons to starting your own Social media marketing agency.
Let's start off with the Pros

.
Low Upfront Costs:

Luckily, it doesn't require a lot of upfront costs to start your digital marketing agency. In fact, it is quite a cost-effective option for beginning entrepreneurs since the costs are minimum and it doesn't require much or any infrastructure.

Global Clients:

Because the service is internet-based, you don't really need to be in any place specifically. That means that not only can you work from anywhere, but you can work with anyone. Only a few clients will want to meet you in person. As long as you bring the right results, you can have clients from anywhere.

Recurring Income:

If you do your job right, the marketing industry is luckily not a one-time event. Clients will need your services on a regular basis and many will pay you a retainer. This means that if you land a few big clients, you can have a steady income for a long time.

Flexibility:

Besides the fact that you're your own boss and can work from anywhere, you can also do your work wherever and whenever you want. This is great for its flexibility. However, it does require that you have enough discipline and motivation to get the job done.
Of course, the advantages are great. But there are two sides to every coin, so let's familiarize ourselves with the Cons of starting a digital marketing agency.
Cons of Starting Your Own SMMA

.
Unfamiliar with clients:

While many bigger businesses are coming around to digital marketing, your bread, and butter—smaller businesses—are still unaware of what you do and how you can benefit them. Therefore, you need to not only convince them to hire you but also have to convince them that they need digital marketing in the first place. This can be quite difficult.

Fast-moving:

The social media marketing world is quite fast-moving. It is important that you stay up-to-date with every new development in the industry. In order to stay up-to-date, you'll have to spend your time and sometimes your money.
Get familiar with the client's business: In order to market your client's business effectively, you need to get to know it intimately. While possible, it is difficult and time-consuming, especially when you have more than one client at a time.
Long-term: Social media marketing can be a long-term investment, as the results may not be seen until many months later. Your clients may be impatient and demand results on a shorter timeline, and it can be challenging to meet their demands.
7 Easy Steps to Start a Social Media Marketing Agency
If you're considering starting a social media marketing agency, here are a few steps you can take to get started: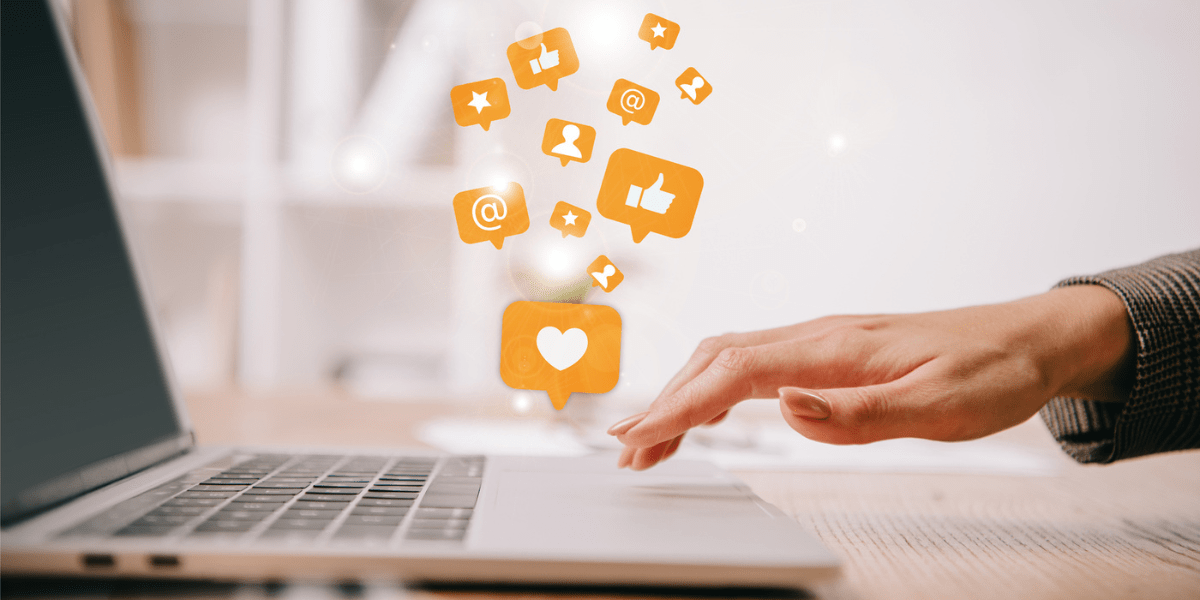 Step 1: Develop Your Skills.
Before starting your agency, it's important to develop your skills in social media marketing. This includes understanding the different social media platforms, their demographics, algorithms, and features, knowing how to create and execute a successful social media marketing strategy, and staying up to date with the latest trends and best practices.
Consider taking a course or earning a certification in social media marketing to gain the knowledge and skills you need to be successful. Also, it's important to have a good understanding of how to use tools such as Hootsuite, Sprout Social, Canva, and Google Analytics.
Step 2: Build Your Network.
Once you've acquired the essential skills for your social media marketing business, it's crucial to focus on building a robust network. This includes making connections with other marketing professionals, approaching potential clients, and networking with influential leaders in the industry.
By building a strong network, you can establish your agency, gain more clients, and expand your business. Attending networking events, joining industry groups on social media platforms like LinkedIn, and participating in online forums can help you make valuable connections.
Moreover, building a strong reputation through networking can help you gain new clients and provide you with valuable industry insights. It is important to keep expanding your network continuously to keep up with the latest marketing trends and developments in the industry.
Step 3: Create a Business Plan
Developing a business plan is a critical step in launching a business successfully. A well-constructed business plan can help you identify your target market, establish your goals, and outline your marketing strategy.
In addition to that, a business plan can also help you secure funding and attract potential investors. It should contain vital information such as your target market, projected financial statements, and your marketing tactics.
While creating a business plan, it's important to consider the legal and financial aspects of launching a business. These include registering your business, obtaining the necessary licenses and permits, and setting up a dedicated business bank account. By incorporating all these essential elements, your business plan will provide a comprehensive overview of your business and help you stay on track towards achieving your goals.
Step 4: Establish Your Brand.
Your brand is how you will be perceived by the public and potential clients. It's important to establish a strong brand that represents your agency and what you stand for.
This includes creating a logo, a brand style guide, and a website that reflects your brand. Your website should be user-friendly and easy to navigate, with clear information about your services, pricing, and contact information. It's also important to create social media accounts for your agency and consistently post and engage with your followers.
Step 5: Build Your Team.
As your social media marketing agency begins to grow, you may need to consider building a team to assist you with various tasks. The size of your team will depend on the scope and scale of your operations.
Start by assessing the skills you require in your team members. This may include social media managers, graphic designers, content writers, and web developers. Look for professionals with experience in the industry and a proven track record of delivering results.
Consider hiring freelancers or contractors initially to keep costs low. This will also allow you to evaluate their performance and determine if they are a good fit for your team. Once you have a steady stream of clients and a predictable revenue stream, you can consider hiring full-time employees.
Be sure to provide your team with the necessary resources and tools to help them succeed. Set clear expectations and provide regular feedback to help them improve and stay motivated.
Step 6: Create a Service Offer.
To attract and retain clients, it's important to have a clear and comprehensive service offer. This should include a range of services such as social media management, content creation, advertising, and analytics.
Be sure to explain the value you provide to your clients and how your services will help them achieve their goals. Your pricing should be clear, and you should be open to negotiating with clients to find a solution that works for both parties.
Step 7: Get Clients.
Attracting clients is essential to the success of your social media marketing agency. Here are some strategies to help you get clients:
Develop a strong online presence: Your website and social media profiles should be well-designed and optimized for search engines. This will help potential clients find you online.
Attend networking events: Attend industry events and meet other professionals in the field. Exchange business cards and follow up with potential clients.
Referrals: Encourage your satisfied clients to refer their friends and colleagues to your agency.
Cold outreach: Reach out to potential clients via email, social media, or phone. Make sure to personalize your message and highlight how your services can help your business grow.
Offer a free consultation: Offer a free consultation to potential clients to help them understand how your agency can help them achieve their marketing goals.
Conclusion
Starting a social media marketing agency is a great business opportunity in today's digital age. With billions of people using social media worldwide, the demand for social media marketing services is high. By following the steps outlined in this article, you can develop your skills, build your network, create a solid business plan, establish your brand, build a team, create a service offer, get clients, and continuously improve your services.
Starting a social media marketing agency can be challenging, but with hard work, dedication, and a passion for marketing, you can turn your business into a successful and thriving agency.