Are you a mom looking for a creative outlet or a way to make some extra cash? Blogging can be a great option! Mom blogs, in particular, have a unique advantage because other moms are always searching for solutions to similar life problems and needs. However, coming up with blogging topics or blog ideas can be a daunting task, especially when you're just starting out.
Fortunately, this is the perfect time to start a blog. In this day and age, starting a blog has never been easier. If you don't have a blog yet, there's no need to worry because you can easily start a WordPress blog by following our simple, step-by-step tutorial.
To help you get started, we've compiled the ultimate list of great blog post ideas for mom bloggers. Use this list of mom blog ideas to get inspired and create content that will help you be discoverable on the internet. With these blog post ideas, you'll be able to create valuable content that resonates with your target audience, helps solve their problems, and drives traffic to your blog.
So, let's get started!
Blog Places to Find Blog Post Ideas
If you're struggling to come up with new ideas for blog posts, don't worry, you're not alone! Many bloggers, including myself, have faced this issue at some point. That's why I've decided to share some of my favorite sources for finding blog post ideas. With the help of these sources, you'll never run out of ideas for your mom's blog.
Social media platforms such as Twitter, Facebook, Instagram, and Pinterest are great sources of inspiration for blog post ideas. Follow other bloggers, influencers, and industry leaders to see what topics are currently trending.
Online forums and discussion boards such as Reddit and Quora can help you find out what people are asking about and what topics are popular in your niche.
Google Trends can give you insights into what people are searching for online. You can see what topics are popular in real-time or search by specific keywords or categories.
Industry events and conferences are great places to network with other bloggers and influencers and find out what topics are currently trending in your niche.
Other blogs and websites in your niche can also be great sources of inspiration. Look for gaps in their content that you could fill or unique perspectives that you could offer.
Your own life experiences and challenges can also provide inspiration for blog post ideas. Think about the things you're currently going through as a mom, and how you can turn those experiences into valuable content for your readers.
These are just a few of my favorite sources for finding blog post ideas. With a little effort, you're sure to find even more great sources of inspiration. But the good news is we have done the hard work for you and assembled 100+ ideas for blog posts that mom bloggers will love.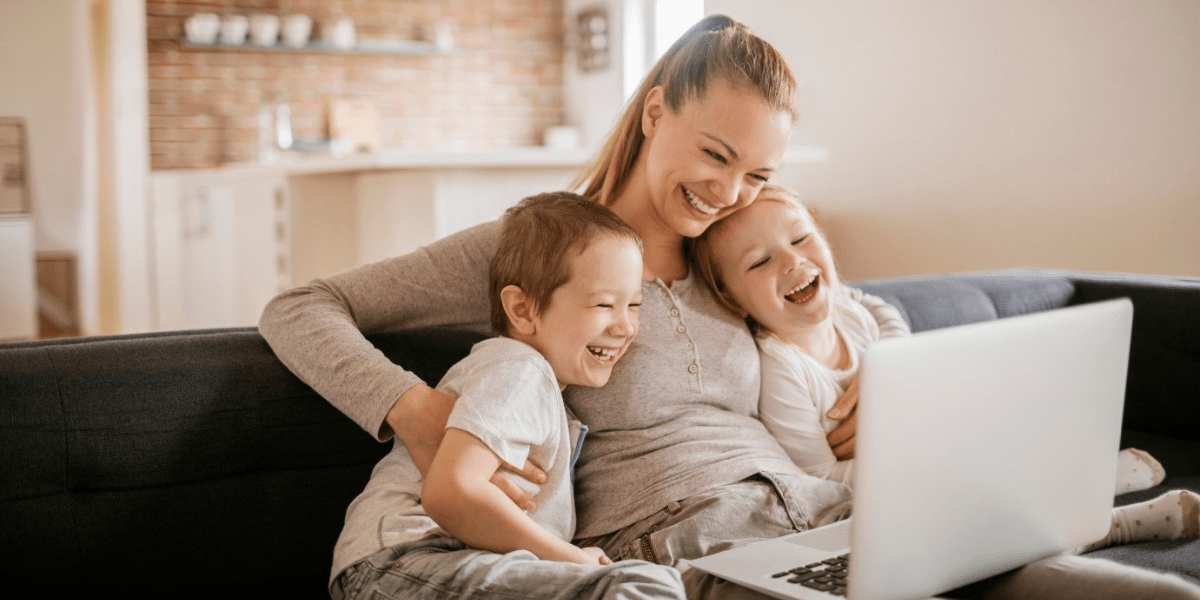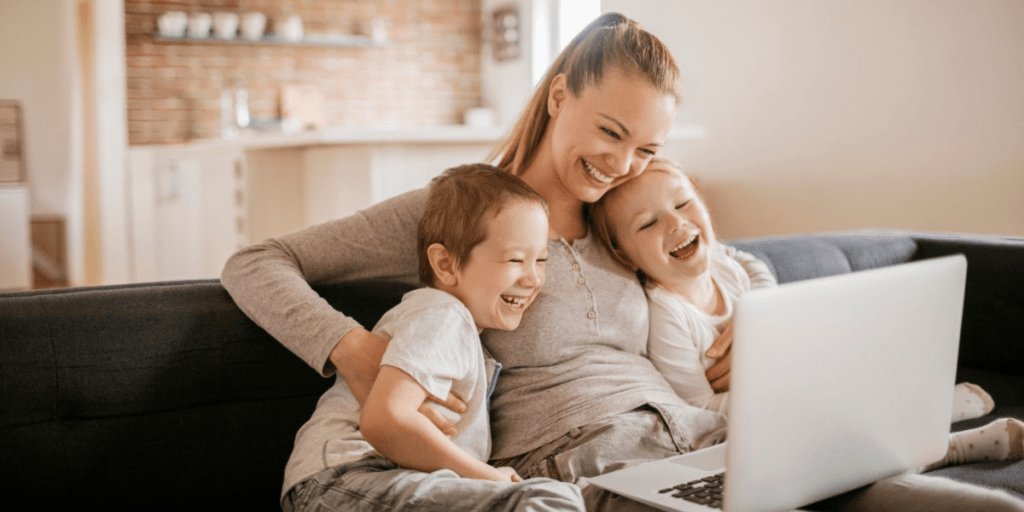 100 Blog Post Ideas For Mom Bloggers
Having multiple children vs. only children.

Review of favorite health and/or beauty products.

Do a House tour for your readers.

Weight loss update/story.

Pregnancy weekly update.

Favorite family travel destinations.

Ideas for healthy lunch boxes for kids.

How to discipline your kids.

How to reduce pregnancy anxiety.

Tell your blog's story from how the idea came to you to how it's evolved since you wrote your first post.

Confess your biggest parenting failure.

Top 10 Gifts Ideas For Kids.

Share your personal story of helping your kids through a difficult situation, such as a death or a divorce.

Explain why or why not you post pictures of your kids on the internet.

Vlog once a week. Note: Post your video on Youtube, which can be another source of

traffic to your blog.
Make a list of the people you dated before you got married. Write a humorous post on why each person wasn't "the one."
Share 10 Things you have learned since becoming a mom.
Why I Love Being A Mum.
Baby clothes haul.
Looking back (old photos of kids).
Tell your readers why or why not you want another baby.
Interview another mom. You can do this in text form, or using video or audio.
Write your child's birth story.
Share your wedding story.
A breastfeeding diet increases

milk supply while losing weight.

Describe your best day as a mom.

Describe your worst day as a mom.

Post a picture and ask readers to caption it.

Show off your tattoos or tell everyone why you never got one.

Document a DIY project, such as painting your kids' bedroom or de-cluttering your closet.

Top tips from a parent of (number of children).

List your top five favorite activity ideas for kids. You can re-do this idea in a number of ways such as Top Five Rainy Day Activities or Top Five Birthday Activities.

Hospital bag list.

Things a new parent needs to know.

Most important baby proofing gear for around the house.

Tips to settle your child.

Review a baby or children's product you own.

what are the most educational kids' TV programs?

How to make a school run less stressful.

Post a picture of your child next to one of yourself at the same age. Ask others to identify the resemblances.

Things never ever say to a pregnant woman.

Tell me why the world would be a better place if a mom was in charge.

Post coupons, freebies, and good deals for parents. Note, many coupons and rebate sites offer affiliate income for referrals, giving you a source of income.

Preparing your child for nursery/school.

Financial tips for children.

Best outfits for kids.

What is the ideal family car?

Feature your best blog comments of the week.

Keep track of holidays, events, and other observances throughout the year and blog about them.

Ways to entertain your children on the train/in the car.

Take a stand on a controversial parenting subject, such as breastfeeding versus formula feeding, or spanking versus timeout.

Write a post about why you do or don't work outside the home.

Things you will normally experience when you are a school mum.

Things you didn't know about me.

My favorite places to visit.

Share your reasons for choosing traditional school vs. homeschooling or vice versa.

Write a post with tips on how you protect your kids from bullying.

Nighttime training tips.

Create a free printable such as your meal plan worksheet, house cleaning list, or another organizational tool you use to manage your home and family. Printables and other content. upgrades can help build your email list as well.

Give your take on the hot parenting news story of the day.

Dissect the pros and cons of being a mom today vs. being a mom 50 years ago.

Write a brief memoir as a blog post.

Name 10 wishes you have for your kids.

Explain what you hope to accomplish in 20 years.

How to make bath time fun for kids.

What do you want your kids to be in the future?

How to make a family-friendly kitchen.

Get a free makeover.

Are boys or girls easier?

Relive some of the things your kids do that remind you of yourself as a child.

Chronicle a day in your life with lots of pictures.

Tell your story of loss and how you got through it.

Write about the best moment of the week.

Write about your worst moment of the week.

Post a picture of yourself in high school and tell others about that year of your life.

Create the best of the year list, such as the top stories for moms, top products of the year for moms, etc.

Daily schedule as a work-at-home mom.

Newborn baby VS (age) year old.

Tips to find the right childcare setting.

How to choose your birthing partner.

Share a personal story.

Write blogging tips for newcomers.

How to Keep your child safe on the Internet.

Ways to discipline your child.

Ideas for limiting screen time for your kids.

Kids' bedroom ideas.

What's in my changing bag?

What's in my child's school bag?

What moms actually want for Mother's Day.

Tips to help your child's speech.

How to make money online as a mom.

Search the internet and curate a post about the best information from moms around the net.

How to survive the early mornings

Celebrate your blog's milestones, such as its birthday, your 100th post, etc.

Tips and tricks to keep your relationship alive after having a baby.

Write an FAQ about yourself.

Share your tips on how you balance family life with your time online.

Share the things that make me happy.

Write about your first love (a boyfriend, car, pet, etc.).

Pick a project or goal, such as losing weight, running a marathon, or starting a business, and document your efforts and progress.
Final thoughts
We have provided you with 100 different mom blog ideas to help inspire you on your blogging journey. We understand that some of these topics may seem oversaturated on the internet, but don't let that discourage you. With a unique spin, you can make any topic your own and create your next viral post.
Remember, as a mom blogger, there are endless possibilities for content. Simply think about what's going on in your life, and you'll have plenty of ideas to choose from.
We hope that this list has been helpful and provided you with the inspiration you need to create engaging and valuable content for your audience.
Now it's your turn! Let us know in the comments which blogging idea you liked or what you plan on blogging about. We wish you the best of luck on your blogging journey!